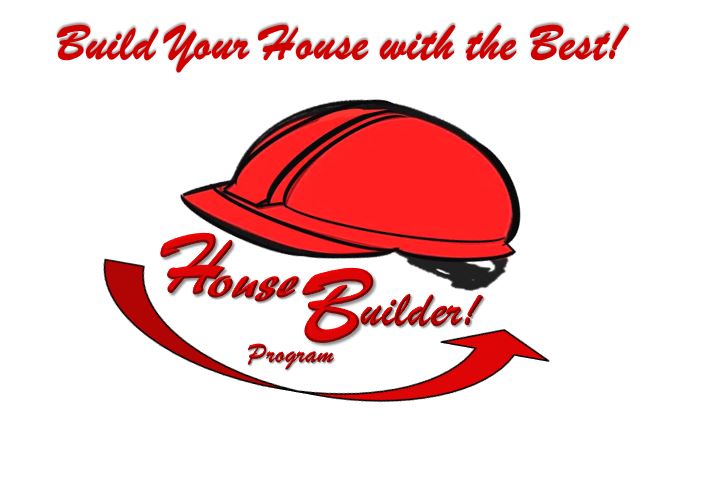 The HouseBuilder! Program from Parrot Key Real Estate was created for the buyer who is looking to build his next home from the ground up. There are many real questions that must be asked when building a new home. Do you know what they are?
Builder Search – Reputation? Financial Stability? Time in Business?

What is Included? Municipal Fees? Site Improvements? (Dirt Fees) Permit fees? Cost of Each?

Home Allowances- Are There Any? How Much Are They? What Do They Cover/Not Cover?

Post Construction Warranties- What is Covered? What is Needed But Not Covered?
These are just a few of the many questions that everyone should ask when building a home. Who is there to answer these questions when you go it alone?
That's right, it is a smiling friendly salesperson in that gorgeous model home whose sole purpose is, to garner as many new build sales at the best price for the builder. They will always have the builder's interest in mind first. Who will have your best interest in mind?
Our HouseBuilder! Team has decades of experience helping new homeowners to build their dream homes.
We are expert negotiators working for you, our client, in your best interest, answering these all important questions to help you save money, build the home that you want so you can enjoy your new home for years to come.
Here is what we offer to our clients who build with us,
Representation - From builder research to closing, we assist you every step of the way with our network of professionals.

Relationship with the local Builders – Because we know just about every builder in our local area and their offerings, we help direct you to the best and most efficient builder for your specific budget.

Extensive Knowledge – We have combined 20+ yrs. of new home construction experience and we will assist you making you aware on matters such as, the right loan from the right lender, lot suitability and environmental issues, hidden fees that the builder may not tell you about including builder upcharges and add-on extras for the interior and exterior of your home, and more.
Finally, our HouseBuilder! Program also rewards you. We offer specific incentives not available directly from the builder!
With everything there is to consider in buying a new home, you don't want to go it alone. Call the HouseBuilder! Team when you are ready to build your next home. Build your house with the best, you can't afford not to!